Basic One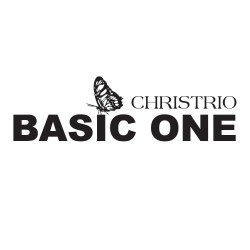 BASIC ONE was developed through extensive hands-on research. BASIC ONE is the original one phase gel system with one non-yellowing, super shiny Clear gel that does it all! From sculptured to natural nails, this Clear gel's versatility enables anyone to create gel nails with ease. BASIC ONE has a gel for every client's needs. Permatop is used as a quick permanent non-yellowing topcoat without the normal sticky residue that gel leaves behind. Gelacquer allows the client to have beautiful permanent French nails that will last and last. The Designer and Sparkling gels may be used for permanent nail polish or for nail art.
As a result of our extensive industry experience, we have developed an entire company based on the belief that nail products should never turn yellow! All Christrio products, from acrylic to colored gels are guaranteed not to turn yellow!* No more yellow nails, no more complicated steps, and no more hassles! Take a look for yourself to see the difference!
Salon Professionals: Free Standard UPS Ground shipping for orders over $100.00 within the contiguous United States and a minimum purchase of $25 for orders direct from our company.
***IMPORTANT***
When purchasing a product that has multiple color or item choices such as the Gelacquer LED/UV, Gelacquer Original, Designer Gel, Sparkling Gel, Acrylic Polymers, 100/100 files, 100/150 files, or any collections that we may offer, please make sure to add how many you would like by adding the product to your online cart as many times as needed. Upon checkout under step 5, make sure to fill in the "Add comments about your order" section with the specific colors or items that you would like for the product that you have selected for purchase. If no information is provided then we will not be able to process your order until we have all of the correct information.
Your card will not be processed until your order has been completed here at our offices. We will contact you if we see that your order is not completed.
* PLEASE CLICK A LINK BELOW TO VIEW PRODUCTS *
---
Refine Search
Showing 1 to 3 of 3 (1 Pages)